And so begins the tale of what turned into a 7K mile motorcycle adventure on my trusty 2008 BMW F800ST. The "final" destination is Oshkosh, WI to catch the big airshow that happens each year around the end of July. Some of you may be thinking this all sounds so familiar, but, with an extra week, 40% more miles, better roads, more solo time, more destinations, and … Let's just say turned into a much different trip for me than the prior year's adventure.
For quick navigation, jump to day:1, 2, 3, 4, 5, 6 & 7, 8, 9 & 10, 11 & 12, 13, 14, 15, 22.
The route — a little teaser of what's to come ….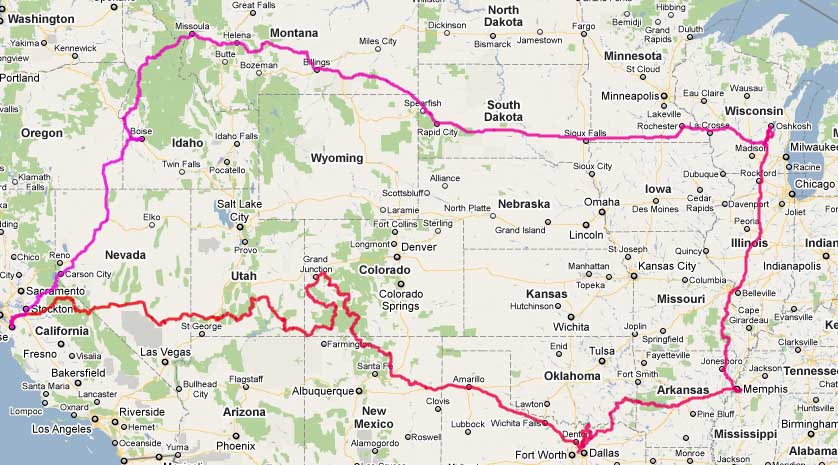 [click to go to an interactive map]