San Jose to Needles, CA — 601 miles
And, so begins the 2 week adventure that will check off 5 new states in our 50 by 18 Project. This trip is all about the desert Southwest. The months leading up to the trip, Valerie and I plotted and schemed the best route to cover, and ultimately ended up with a Google Doc that had a day-by-day plan with sights to see, places to stay, and reasonable mileages to cover with a six year old sandwiched between a pair of four-year-olds in the back of our trusty Jetta Wagon TDI.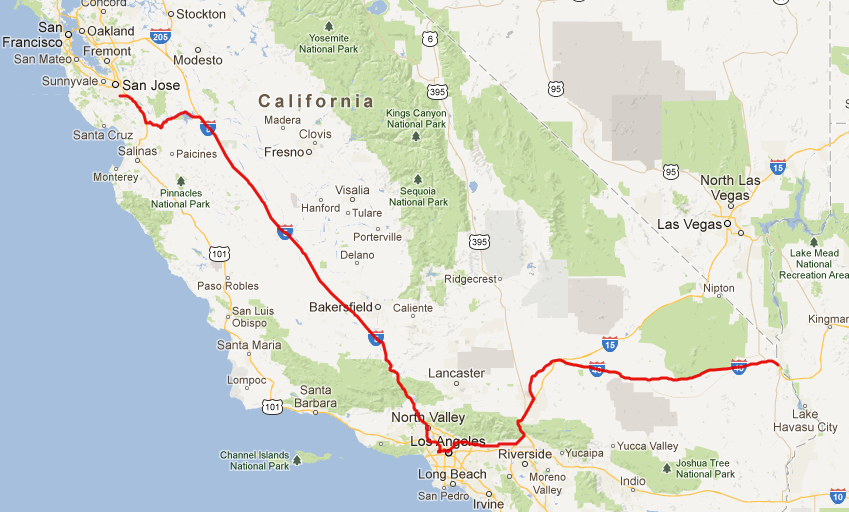 [click to go to an interactive map]
However, the first day was anything BUT a reasonable mileage day. We wanted to run as much of the old road of Route 66 as we could going toward Albuquerque. Since we were so close to LA, we might as well stop and visit our friends, Mark and April, and see their new(ish) born daughter, Violet.